Dr. Gupta earned her medical degree at Northwestern University's Feinberg School of Medicine in Chicago, and graduated with Alpha Omega Alpha honors.  She fulfilled her residency in ophthalmology at Duke University Eye Center in Durham, North Carolina, where she earned the K. Alexander Dastgheib Surgical Excellence Award, and then completed a fellowship in Cornea and Refractive Surgery at Minnesota Eye Consultants in Minneapolis. She served on the faculty at Duke University Eye Center in Durham, North Carolina as a Tenured Associate Professor of Ophthalmology from 2011-2021.
Dr. Gupta has authored many articles in the peer-reviewed literature and serves as an invited reviewer to journals such as Ophthalmology, American Journal of Ophthalmology, and Journal of Refractive Surgery. She has also written several book chapters about corneal disease and ophthalmic surgery, as well as served as an editor of the well-known series, Curbside Consultation in Cataract Surgery.  She also holds several editorial board positions.
Dr. Gupta serves as an elected member of the American Society of Cataract and Refractive Surgery (ASCRS) Refractive Surgery clinical committee, and is also is the Past-President of the Vanguard Ophthalmology Society. She gives presentations both nationally and internationally, and has been awarded the National Millennial Eye Outstanding Female in Ophthalmology Award, American Academy of Ophthalmology (AAO) Achievement Award, and selected to the Ophthalmologist Power List.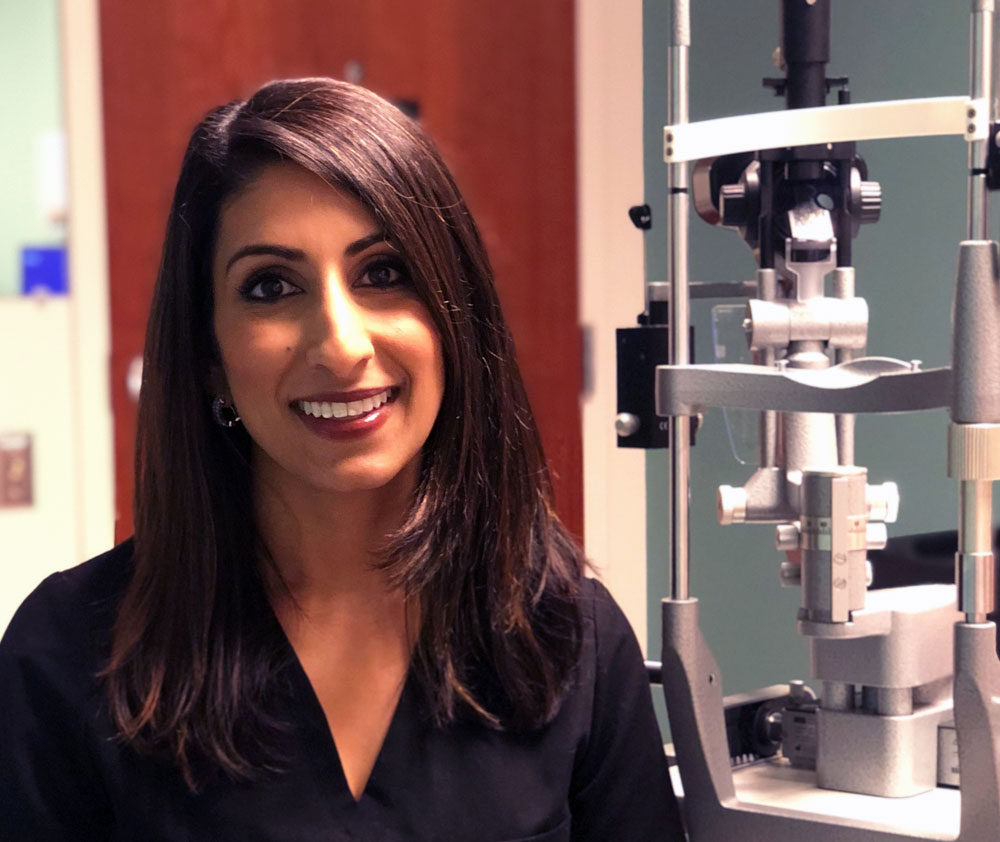 Contact Preeya K. Gupta, MD